So I have this goal that I try to adhere to when giving gifts to the nieces and nephews...
I try to give the gift of an activity, rather than just a present. So this year, for Christmas, I gave the nieces and nephews (I have two of each) a plain white ceramic frame that came with permanent markers to draw and decorate on the frame. Then I included a disposable camera and a gift card to pay for developing the camera. The intent was for the children to take pictures of things that are important or meaningful to them...without regard to adult opinions.
The gifts were a hit (yes!) but there was a problem...the frame can only hold one picture! Enter their birthday gifts...and since the birthdays are all in January and February, no one has to wait very long.
For their birthdays, I am sending each of the children a small photo album that has been personalized with colors and either their names or initials. Cool? I hope they think so!
I was inspired by the
Moxie Fab Tuesday Trigger: Bright Spot
for the album and card for my niece Belle...these bright dots just shout, "Copy me!"
Here is the Tuesday Trigger photo:
Does it inspire you? You should go join in on the fun!
And here is the set for my niece, I made the album, a matching card and stamped the envelope too, 'cause that's always fun...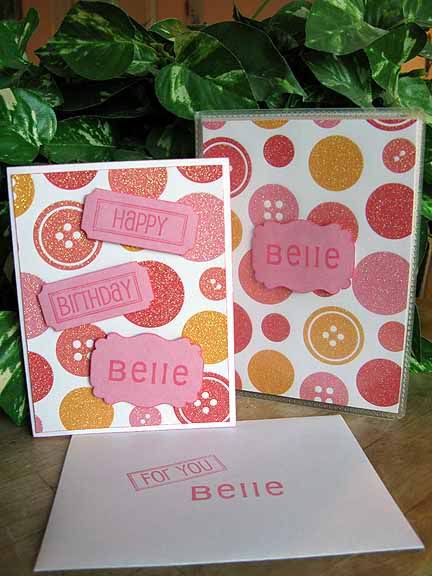 And the inside of the card has more sparkly dots...
Supplies: album: Best Occasions, cardstock: stash, patterned paper: Martha Stewart, stamps: The Stamps of Life, ink: Martha Stewart, punches: EK Success
The album is so simple to make...they look like this on the shelf at Wal-mart, I found mine over close to the tiny remnant of scrapbooking supplies that they still carry, and its only $1!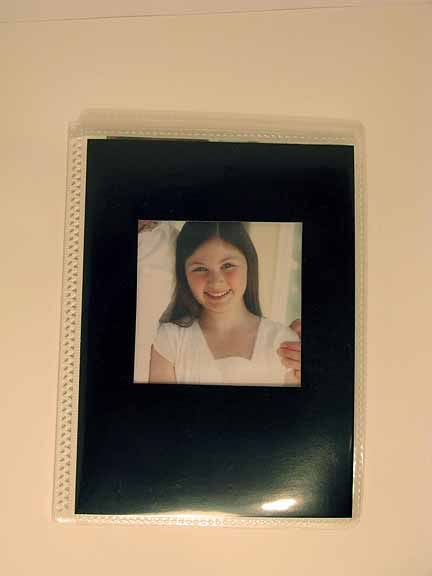 And you just remove the inserts in the front and back covers to make room for whatever you want to personalize it with!
Here is one that I made for my nephew Mitchell...he loves orange.
Supplies: album: Best Occasions, patterned paper: Target $1 section, chipboard alpha: Cloud 9 design
I hope that they are as well received as the cameras and frames were!
Meredith