Well, that was a fun, fun weekend...Nathan (my 11 year old son) and I had a blast completing the challenges that we did...and we both grew our stash of cards!
I'll admit...it was just as much fun for me to keep checking on my blog and reading the fun and funny comments that were left, and seeing how many views my blog was getting...what an adventure!
I appreciate every comment that was left, and the kind comments on my project, and I'm looking forward to doing it again!!! The
cardmakers forum
will be hosting a crop and blog hop Nov. 4-6th...hope to see you there!!!
Here are the challenges that we completed for World Cardmaking Day:
Color Challenge: use brown, purple and orange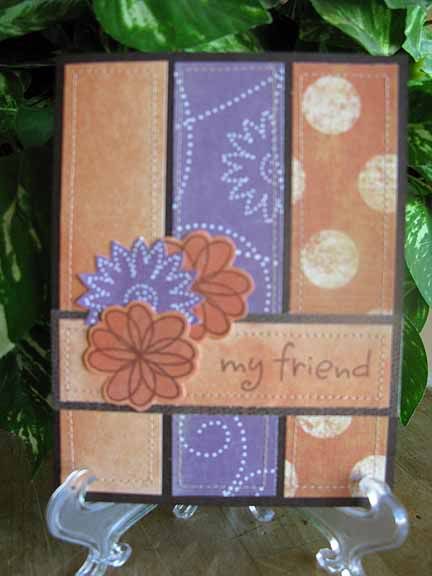 I went to town with this one...stitching on the sewing machine and everything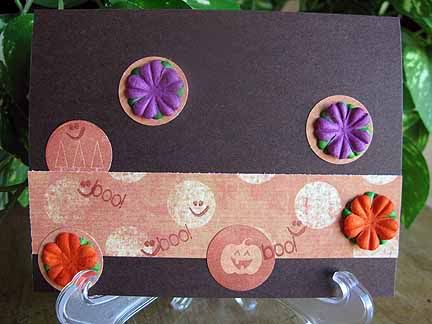 Nathan actually received a prize for this challenge...lucky dog!
Special pre-crop challenge: make a Christmas card with something gold and no ribbon
I used a page kit from Hobby Lobby for this one, and the lace came from a lace swap I participated in a while ago...the opposite side is silver...too pretty.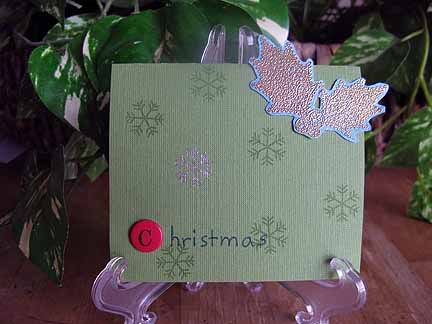 Nathan always enjoys heat embossing...
Build a Background: Create your own background from patterned paper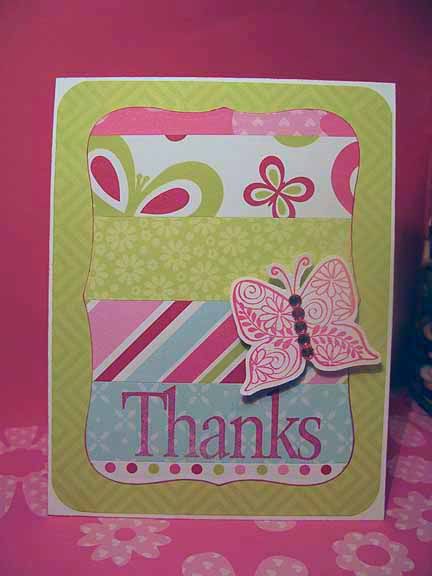 I used a pack of 99 cent paper from Target and a dollar stamp from Michaels...awesome!
Just a Note: create a 3x3 mini notecard
I used a card kit from a swap to make mine...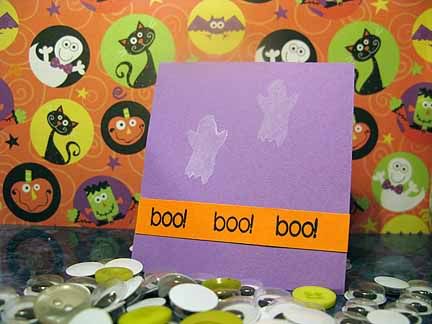 Nathan was really digging the Halloween thing...
KISS and Monochrome: keep it simple and use monochrome colors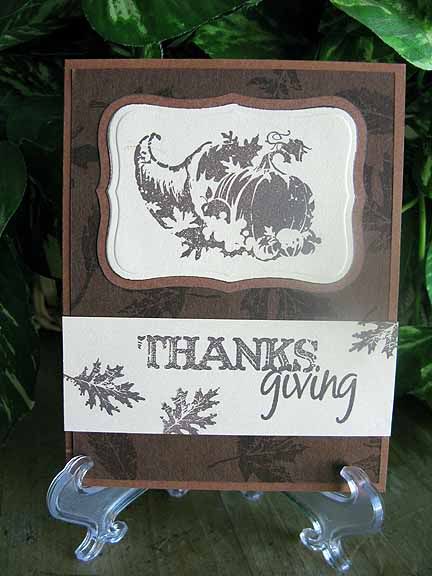 Well...I kept the colors monochrome...I sort of missed the 'simple' part...I used watermark ink on the background paper, and brown/tan everywhere else...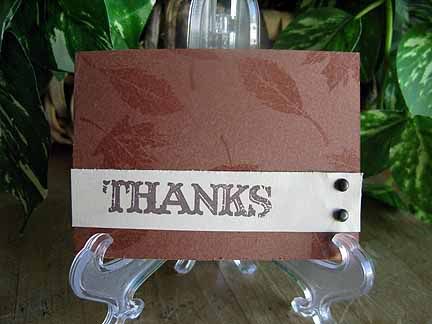 Nathan decided that he liked the look of brown...didn't he do an excellent job?
Recipe Card: use 4 brads, 3 flowers and 2 patterned papers and 1 image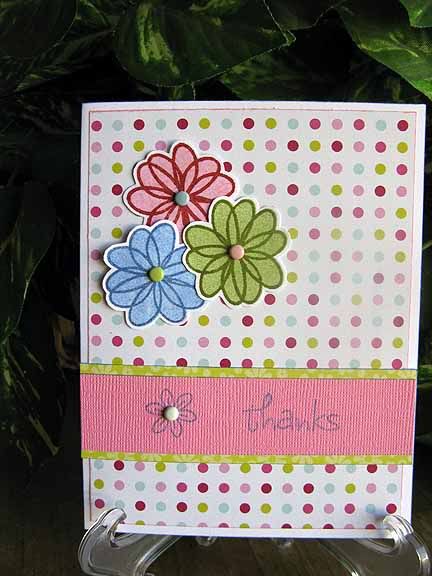 This one was so much fun...more difficult than I thought it would be, though.
Nathan really enjoyed making his own patterned papers...apparently he liked the watermark ink...and he also enjoyed the mini cards....most of what he made were all mini...too cute!
Go Digi: use one of the free images provided by the generous digital designers along the hop to create your project
I'm not much of a colorer...but this image was so easy to print on kraft cardstock and detail with a white paint pen...right up my alley! The image is from
Stretch n Bubbles
.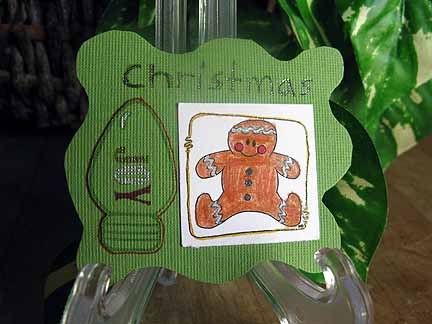 I think that Nathan rocked this card, the shape, the coloring, his detailing on the lightbulb stamp...it all works so well together...
Inspiration Challenge: a picture was posted of four hankies, one of which was black and white with skulls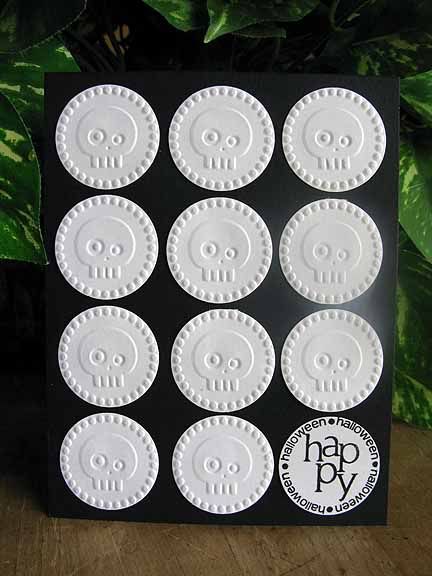 This one was just so much fun!!! The embossed skulls came from a cuttlebug folder, I just used a circle punch to cut him out, and the stamp is from
The Stamps of Life
.
And last but not least...there was the 10 minute card challenge: create a card in 10 minutes or less...
which was my challenge for the blog hop...and the challenge that I received a little prize package for...I have an entire post about it
here
, but I'll repost one of the cards on this post too.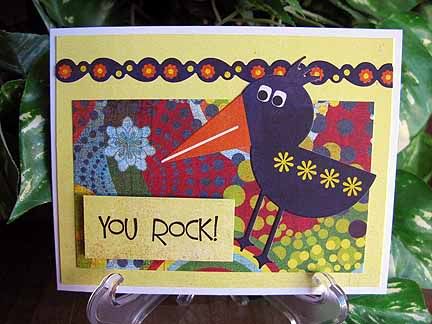 It sure was a fun challenge!
Enjoy,
Meredith