So, over at
Cardswaps
there was a swap to make Spring cards...and it took me forever to put together a design this time! But I found some adorable paper and cardstock at JoAnn's last week, so I finally got these done!
The patterned paper that I found also happens to fit the newest challenge over at
Do You Stack Up
?
Patterns...
I thought that the butterflies with their different patterns were a good take on this challenge...but I have an idea for another card to fit it too...we'll see if I have time to put the other idea into practice later!
You have until Wednesday, so why not join in on the fun?
Supplies: butterfly paper: Me & My Big Ideas; green polka dot: DCWV, cardstock: white: stash; purple: Coredinations, stamp: StudioG, butterfly punch: Fiskars, gems: i-rock by Imaginesce, ink: TPC studios
I make thank you cards for the swap, but when I made the one extra for myself, I already have plenty of thank you cards in my stash box, so I switched out a few things and made a birthday card, since I need plenty of those still!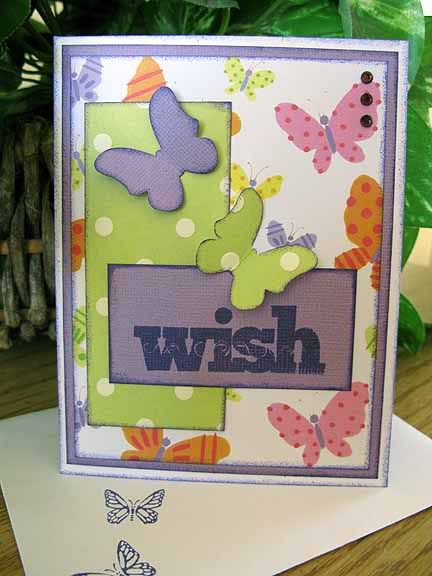 Here is a closer look at the details...I am really enjoying the Fiskars punches...they cut the paper nicely, the squeezable handles are very comfortable, and the seasonal designs are so cute!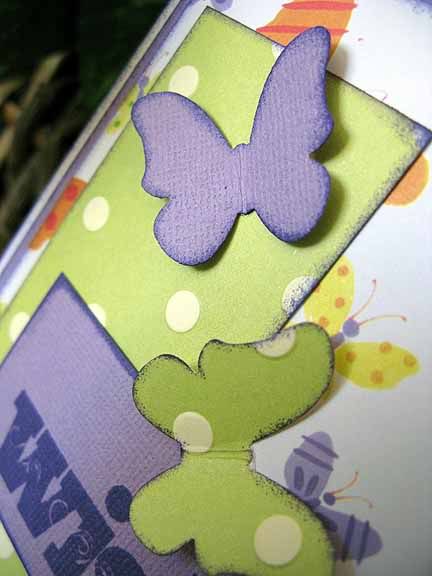 And I even got to play with a new tool that I purchased last month (Happy Birthday to me!), the i-rock, a tool that applies heat-set crystals. It was awesome!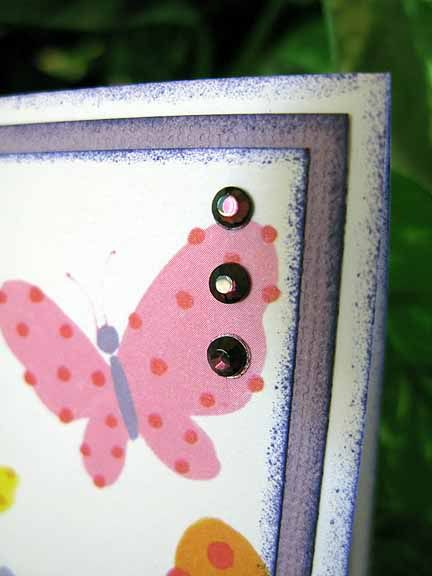 And last, but not least...do you decorate your envelopes too? I don't normally send envelopes with a swap, but for this one the hostess requested that we do...so I couldn't just send plain ones, could I?
I do like to stamp the envelopes just a bit...enough to add a little fun, but not enough to make them hard to mail...this little butterfly stamp seemed just the right touch for this set.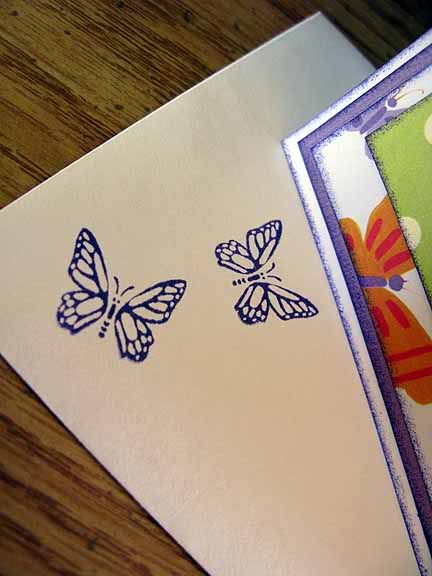 Enjoy,
Meredith