The progressive challenge image over at
Designed2Delight
for this week is a stitched pumpkin, and it is so cute!
I printed it off and colored it with pencils...I even went for some shading to add dimension...didn't turn out too bad!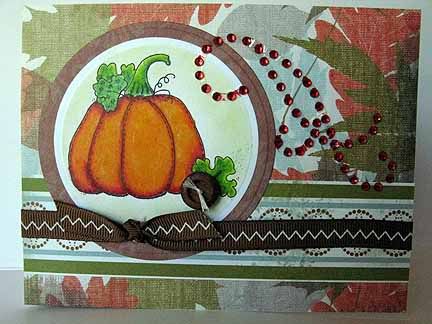 I did put a wooden button over the image where it had three buttons...it just looked cleaner to me.
I pulled out a fall themed mat stack for papers, and colored the bling with a permanent marker to get it orange, finished it off with some ribbon, and done!
I haven't decided on a sentiment yet...maybe just a 'thinking of you' to send in the next couple of months, although it could certainly be a nice Thanksgiving card as well...we'll see.
Enjoy,
Meredith