So I picked up this pad of coordinating paper a bit ago...some lovely designs by Amy Butler, published by K&Company, that I thought have the loveliest color combinations. The papers are all shades of gray, green, blue, ivory and the tiniest bit of pink. The designs are mostly graphic, with strong lines and bold forms...truly striking.
My dilema came when I needed to choose a project to use these papers...what to do? I had seen projects around the web that ranged from simply framing them under glass (they are lovely enough) to various card projects...none of which appealed to me.
I finally decided to make a mini album, one just for me, full of ink and stamps and lovely colors, one designed to make me smile every time I flip through it...so I did.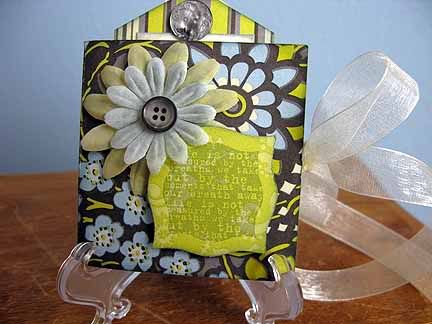 I chose to make a 3" x 3" meandering maze album, it is a type of album that you make the pages from just one sheet of 12" x 12" paper...so clever! I used a combination of the instructions from a few different sites, just google meandering maze album and take a look, there are several great tutorials out there.
I love the look of distressing things, so I gave my sponges a workout inking all the edges of the pages and layers...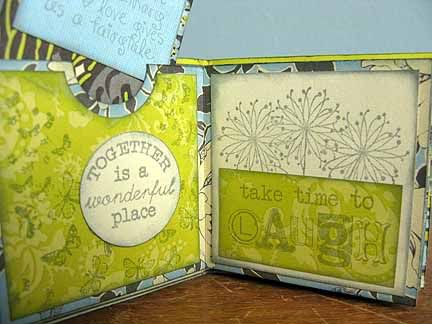 All the stamps I used are from Unity Stamp Company, from various Kit of the Month's...they do such a clever job of making the phrases look unique! I chose the phrases that make me happy!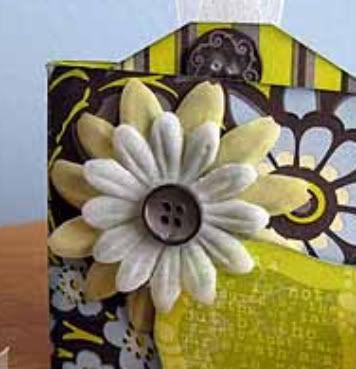 The flowers I wanted to use were too bright and new from the package, so they got the ink treatmant too...it gave them the perfect gray tint to coordinate with the paper.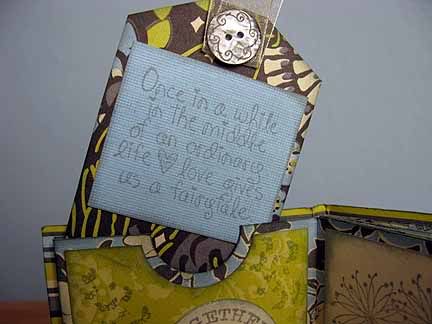 I pulled buttons and ribbons from my stash, and had fun choosing layers and shapes to add to the album to make it shabby enough to make me smile...
When you make the album, because of the way you fold the 12" x 12" paper, you have the option to include some pockets...I included four in my album, so that I could insert tags and include even more quotes that make me happy.
I love how it turned out, and look forward to finding more fabulous sentiment stamps that make me happy, so that I can fill up the pages!
This album was made to fit two challenges, The
Gray is the New Black Challenge
over at
Moxie Fab World
, and the
No Stress, Distress!
challenge over at the
Do You Stack Up?
challenge blog. You should play along too!
Enjoy,
Meredith