Well, I decided to have a bit of fun in the craft cave again...I should do this more often, since it ends with something nice for my home!
It started with the kitchen renovations...that story is on the other blog...
here
..., and no, we're not done yet...but soon, very soon...
Anyway, now that I actually have a PANTRY in my kitchen ... yeah! ... I have this great view from the dining room table ...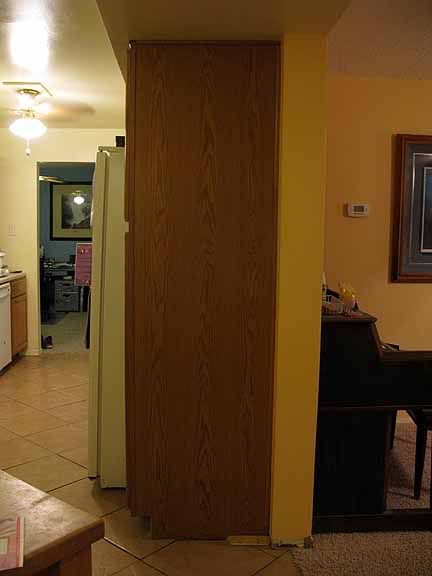 Well...that could use a bit of something, couldn't it?
I was sure that I had the perfect idea...here is how the conversation went...(sort of...)
Me: Hey hon, wanna hear my great idea to put here?
Dh: Sure, whatcha want to do?
Me: I'm going to get an old kitchen cabinet door, then I'm going to paint the outside green like the kitchen walls, then paint the inside part with chalkboard paint...and we can have a chalkboard for our kitchen! Won't it be great?
Dh: Chalkboard? Why chalkboard? That sounds dark. I like whiteboards better, they're so much easier to use...could we just hang a dry erase board there?
Me: (dumbfounded look...) Dry erase??? Why would I want a big ugly whiteboard there?
So...enter blogland...(Thank you, blogland!!!) In one of the fabulous linky parties out there I ran across
this tutorial
from
Get Your Craft On
, and inspiration struck!
I decided to try my hand at a tutorial-type post...so bear with me...
Gather your supplies:
Frame with glass
burlap (or fabric, or paper...whatever you want)
masking tape
I pulled out a frame from the back closet, I bought this one at Kohl's on sale...
I'm not even going to come close to admitting how long ago I purchased this...
Then pulled out the burlap,
(come on, you know you have some sitting at home, ready for a project....don't you?, don't you?)
And cut a piece to extend around the cardboard backing of the frame.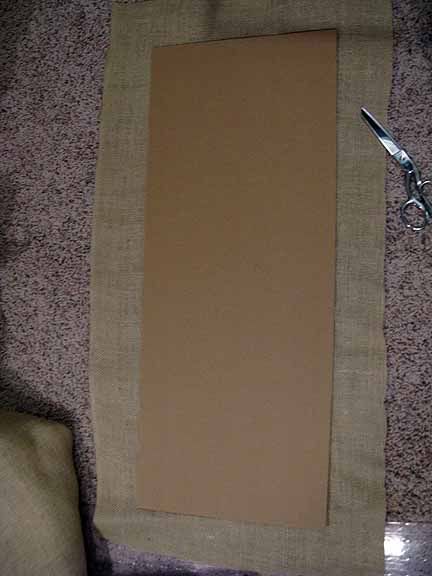 I got out the extremely specialized tool then...the masking tape...and stretched the burlap around the cardboard, taping it in place to hold it down.
Now, I didn't take pictures of the in between step...but now would be a good time to clean the glass really well...before you reassemble the frame...
I did miter the corners (sloppily though) to cut down on the bulk...but as you can see, this is not a fancy job...
hey, its the back...if I hadn't taken pictures, no one but me would ever have seen!
Put your glass back in the frame, put your burlap covered backing in....and flip it over to see your fabulous new dry erase board!!!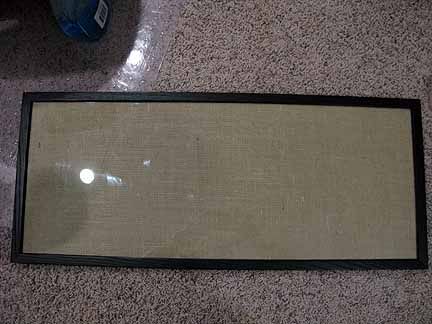 Hmm...........that's.............uhh..........well............underwhelming...............is the word that comes to mind...hmm...........
Well....now what do I do? I could cut some vinyl...or use a stencil and paint a design...or cut some fabric....or, I could take a look around what is currently my crafting passion and so is readily accessible in my craft room....stamping!
So, how about a few more supplies:
rubber stamps ( I used a fabulous one from Unity Stamp Co)
dye ink (I used Tuxedo black by Memento)
ribbon, whatever you've got that looks good with your project
After experimenting for a bit with some spare burlap I decided on a border look, rotating and repeating the stamp across the top and bottom...with the ribbon as an accent.
So let's take a look now, shall we?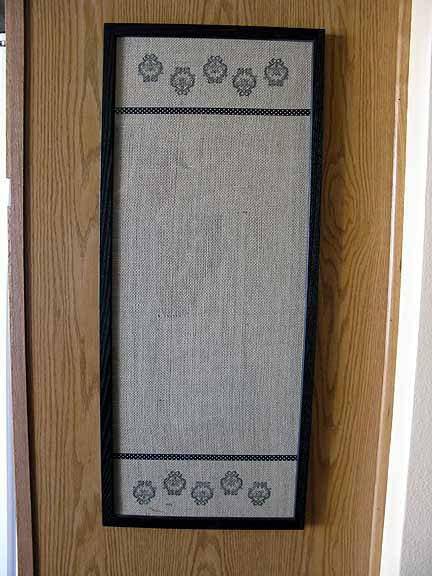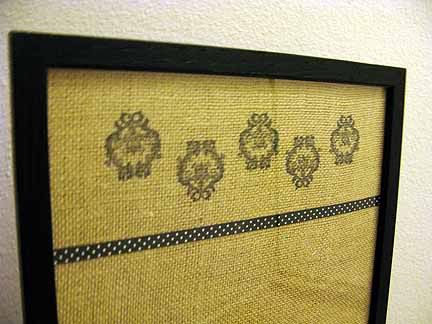 Much better, yes? I left a lot of blank space...as the intention is really to use this as a memo board...but you can get as creative as you would like to to suit your project!
One last thing...the dry erase marker...I know that I could just let it sit on top of the frame...or tie it on with a ribbon...or even attach it with some velcro...my children are old enough that having the marker easily accessible is not a problem...but I didn't want to have it out...its not exactly pretty, you know?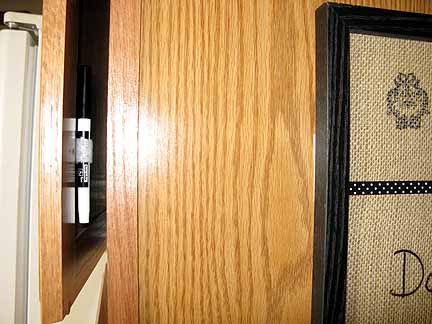 So I tucked it away inside the cabinet door using some self-stick velcro...see? Nice and handy, but out of sight...good!
Here are the before and after views...
Before: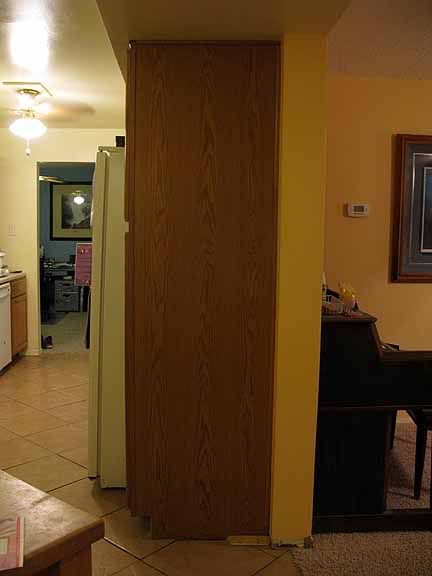 And now: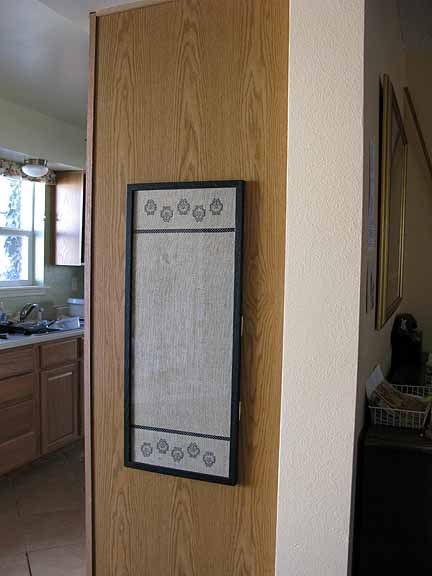 please try very hard to ignore the pile of dirty dishes in the sink...and on the counter...I had to take the pictures while I remembered to during the daytime...be nice!

...not exactly Ballard Designs...but better than nothing!
Thanks for reading! I hope you enjoyed my little tutorial!
I'm linking this post up over at
Funky Junk Interiors Burlap Theme Linky
and the
Tatertots and Jello Weekend Wrap Up Party
.
Meredith