I certainly enjoy cardmaking, and last fall I discovered a place on the web that invites others of a similar mind to share and encourage eachother...Cardmaker magazine's swap forum. If you've never visited, I recommend you click on in and join in the fun! http://www.cardmakermagazine.com/cardswap/

I have participated in several swaps, and these latest creations are for one that has a theme of bugs...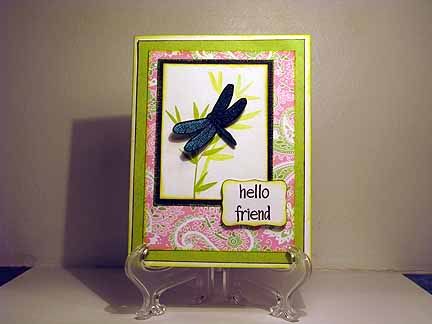 This first card uses a new to me ink for the dragonfly, it is called Opalite by Tsukineko, and if you use it on a dark paper, it is fabulous! If you have a chance to get some...do!




Here is a closer shot of the dragonfly, I pop-dotted it above the leaves for some dimension.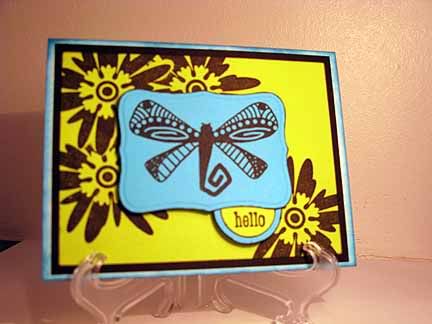 The second card is far brighter than I normally make...and I like it! I think that it really shouts SUMMER!