It all started with a paper pack...I bought a Paper Studio stack of black and white printed papers, and now I can't stop playing with it! First I made the Snoopy card...I was playing with the instructions from StampTV on how to make a split negative image.




The great thing about split negatives, is that you end up with two cards by default!




Next, I found inspiration from the cover of the May/June issue of Papercrafts magazine...the yellow 'embrace happiness card just shouted out to be lifted! I used this tutorial from splitcoast stampers to make the tissue paper flower as my circle accent, doesn't it add something great?



Here's a close-up of the flower...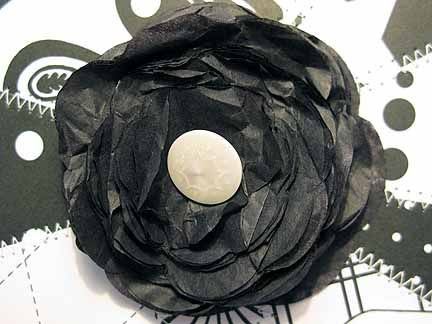 Then...it's May...and here where I live, May is Graduation time! There are 8, (count them, Eight!) students graduating from high school this summer and fall in my church group...so into the crafting room I went!

The result is this fabulous set of Graduation cards, all in black and white, none so fancy that they can't be mailed, and all different, but similar enough to make them easy to put together in assembly line fashion...


This one is my favorite, I just love that stylized floral!
A closer view of the popped up element...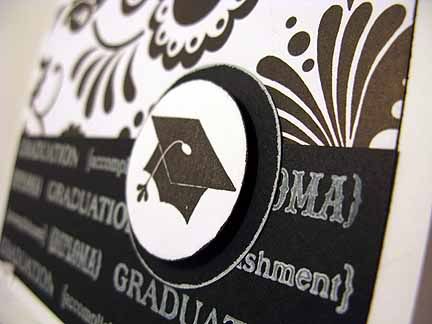 And just a little something for the inside.
The stamps are all from a bargain
Hampton Art
set that I found at Michael's, a 4x6 sheet of clear stamps, a clear block and an ink pad all for $5.99...wow! There was only the one set that I saw, otherwise, I would have purchased more as a gift!
Honestly, the part that took the longest was using the word stamps and white ink to make the bottom background paper used on the front. I had to step away and come back to it the next day...I kept smudging the ink and messing up the background!

Enjoy, Meredith!