So over at the Cardmaker message board we are having a four day crop filled with games and challenges...this is the third one since I've joined the board, but the first one that I have participated in....fun!

Yesterday I managed to get a bit of time in the craft room and joined in my first challenge, "Dress your hat". We each took a flapper hat template and dressed it up...they are all so cute!

This is my first version, obviously, I'm not quite over my black and white kick...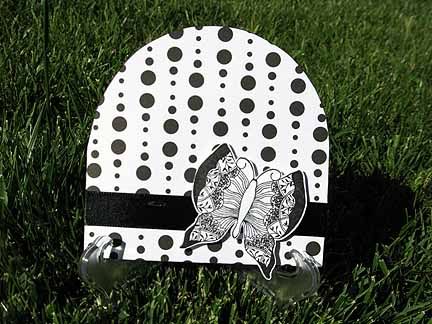 But after looking at it for a bit I thought it needed just something a bit more...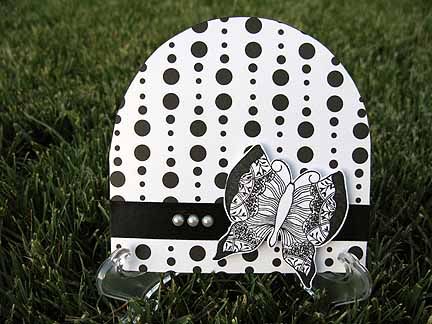 Better, no?

The next challenge I participated in was the 'birds and the bees' challenge...just include either a bird or a bee on your card...easy and fun.

For this one, I brought out my cricut machine, using the Home Decor cartridge I cut the bird and branch, then popped them on a card...so simple!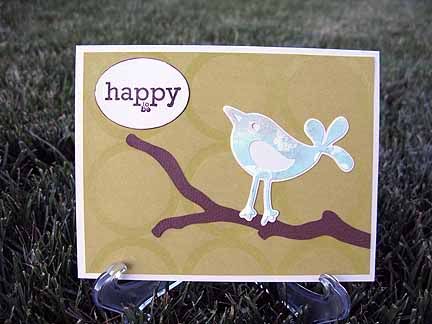 I'll try to make some more today!

Enjoy,

Meredith