Wow, it's been a while since I've posted...but I have some projects that I'd love to share, even though they are out of season now...
But the great thing about Christmas, is it comes every year!
My 11 yo son and I were a part of a Christmas card exchange on the
Cardmaker's message board
...they are so nice to let children participate! He made some great cards...not all the same, like his Halloween ones were, but these all following the same design...
I chose the sketch, he chose the papers and the stamps and the colors...didn't he do a fabulous job?
He did all the stamping himself...I helped with a bit of cutting and adhering the layers...
I made cards for the exchange as well...most have already been posted to the blog, but I have two more to share...
For this one, I was trying to capture an idea that I saw in my wanderings across the web...I'm not totally pleased with the results, so I'll be working on it again next year.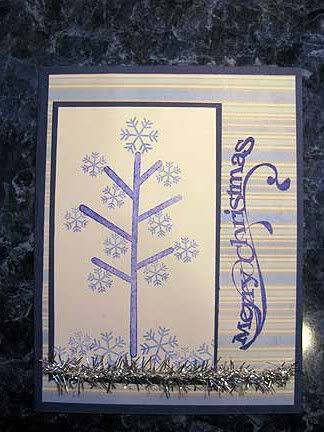 For the last one, I tried the brick wall technique from
splitcoast stampers resource page
...I've wanted to try it ever since I first saw it, and finally did...I love how this card turned out!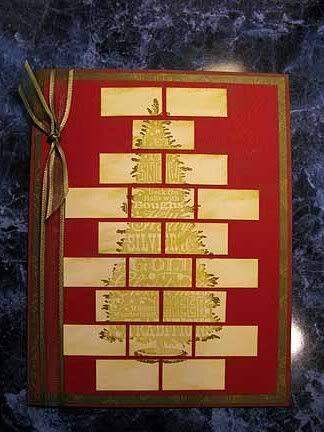 That's it for the Christmas cards...until next fall, I guess!
Meredith