So, I purchased a cricut a while ago ~ and then I purchased an expression machine a couple of months ago...and they are a lot of fun ~ but they are not my 'new' toy....
...here's the brief back story: my women's group at church is hosting a crafter's weekend, and the lady in charge of planning it found this great project
Be Blocks
...well, we searched high and low for the already cut vinyl lettering with no luck...so, being me, I volunteered to come up with the pattern and cut the vinyl...even though at the time I had no inkling how to do so...
...enter my new toy...
Make the Cut!
MTC is a software that works with your cricut and allows you to cut fonts and images that are not on your cartridges...too cool!
I have found this software to be extremely user friendly ~ any features that I have wanted to use, and have not figured out in the first few minutes, I have been able to find tons of tutorials online and through the
MTC message forum
(thanks, y'all!).
So, one of the features that I am totally in love with ~ besides the ability to cut true type fonts ~ is the ability to import a jpg and MTC will 'trace' the image, and make a cutting file! It is too easy, and it is fabulous!!!
For example...this is the shape of a new EK Success punch that I purchased recently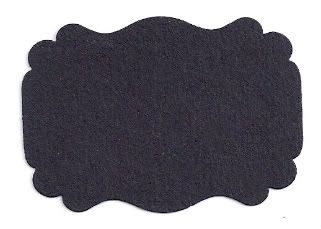 I adore this shape, and am using it in a mini album that I am putting together with family pictures, among other things...
My dilema was this...I wanted to mat the shape, but there are no other sizes of this punch available! I didn't look right matted on a basic shape, and I'm not very patient, so handcutting mats did not appeal to me.
Enter MTC! I punched out the shape in black, scanned it into MTC, and voila! I have my shape in any size or ratio I want! It's wonderful! I can now cut this shape out larger for mats of the original punch...
Or smaller for accents (this is the back of the 3" album)
Or...super-sized for cards!
Isn't that awesome? Can't you just picture the possibilities? I have lots of punches that I don't use as much as I could, because I either don't own or don't have available larger and smaller sizes...what freedom I have now!
For those of you who have already discovered Make the Cut or a similar program, here is a link to the svg file for my awesome real estate sign shape.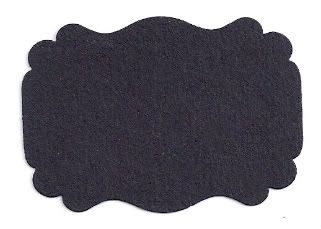 real estate sign svg
Ettiquiette for digital files: Feel free to use the cut shape however you wish, but please do not share the file itself. Please direct inquiries back to this post. Thank you.
Enjoy,
Meredith